MATERIA NOVA, AGC & IONICS thank you for your visit at our stand during the Hannover Messe 2018. The discussions with you showed a great interest in our products and solutions and really made this fair a great success !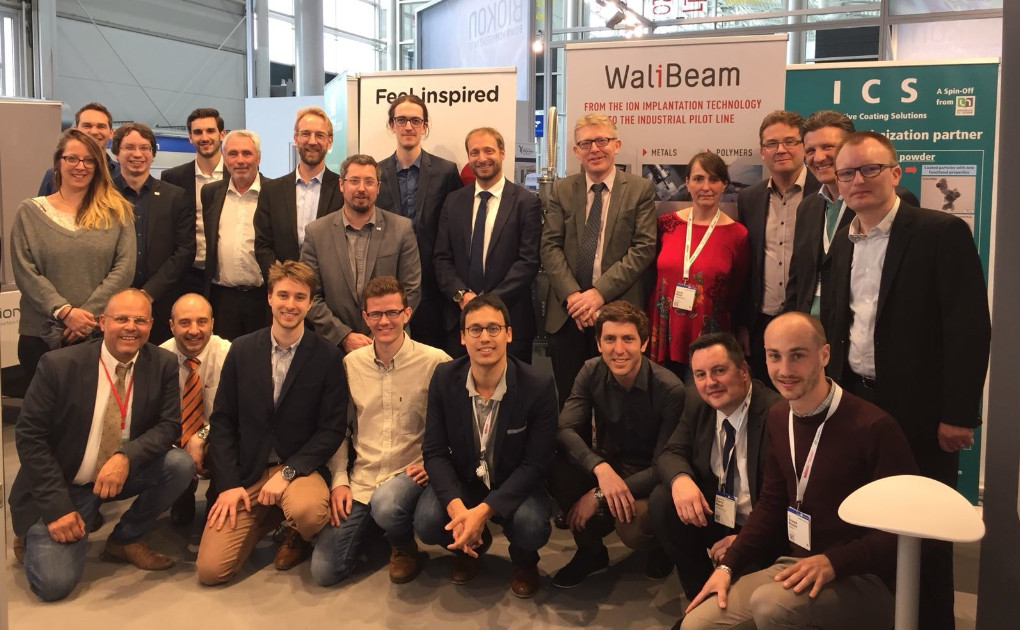 If you wish to get more information on our products and services, feel free to contact us or to visit our websites :

We will be in touch with you soon !
Stéphane REUL
Business Development Manager - Ionics
Mobile: +32 470 65 21 26
Tel: +32 4 278 91 60
Email: stephane.reul@ionics-group.com
Fabrizio MASERI
Program Leader - Materia Nova
Mobile: +32 474 95 03 77
Tel: +32 65 37 44 28 or +32 65 55 49 27
Email: fabrizio.maseri@materianova.be
Dr Thomas GODFROID
Scientific Leader - Materia Nova
Mobile: +32 497 73 23 59
Tel: +32 65 55 49 16
Email: thomas.godfroid@materianova.be
Dr Fabian RENAUX
R&D Manager - Ionics
Mobile: +32 495 27 07 34
Tel: +32 4 278 91 60
Email: fabian.renaux@ionics-group.com
Jeroen SCHOTSAERT
Marketing, Sales, Business Development Manager - AGC
Mobile: +32 499 99 30 09
Tel: +32 2 409 30 00
Email: jeroen.schotsaert@eu.agc.com