DAO: Durable Aesthetic Outdoor
The "Durable Aesthetic Outdoor" (DAO) project focuses on developing a new surface treatment for pre-lacquered steel for intended use in a building's outer shell that will keep the building's initial appearance over time. This offers architects new building design possibilities in which the buildings keep their "just-built" appearance. It reduces maintenance costs well as use of water, detergents, and energy for cleaning.
Maintaining steel's appearance can be achieved by a surface treatment that prevents dirt from embedding and facilitates natural cleansing by rain, but it can also be achieved by improving the pre-lacquered product's UV resistance as well as its resistance to corrosion, scratching, graffiti, fading, etc. Encouraged by the industrialization and marketing of a first product supported by MIRAGE 1, ArcelorMittal wants to study the possibility of developing such a feature as a new standard for its range of products. By doing so, it will impose a differentiating innovation in the metal engineering sector.
The innovation in this project'lies not only in the development of new coats with improved performance for maintaining the pre-lacquered steel's initial appearance, but also with the joint use of new deposition processes required to apply these layers. This reaction to the demand for extending manufacturing lines will also offer real prospects for enhanced coating performance.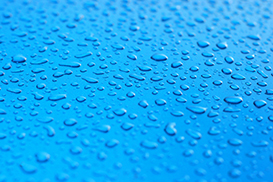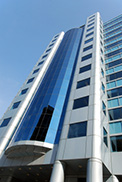 Project Partners:
AC&CS, Arceo, University of Namur, Materia Nova, Realco, Sirris, University of Brussels, University of Liege.
IONICS is contributing as sub-contractor for specific sol-gel formulations to the project.
The project is co-financed by the Walloon Research Administration, DGO6.