PLAMECO

TM

: Innovative Plasma plating on powders and small parts
The PLAMECOTM project aims to demonstrate the technical feasibility of barrel metal plating of electrical connectors by low pressure plasma technology: PVD magnetron. The medium-term goal is to develop an alternative solution to traditional barrel electroplating processes. The technical innovation lies in the adaptation of stirring and mixing barrel parts for low-pressure plasma treatment technology.
The metallization of surfaces by PVD magnetron is commonly used on flat substrates (glass) or complex large 3D-parts but rarely on loose parts. Deposit metallic mode speeds is around 0.5 microns per minute and compatible with industrial production.
The project is based on the expertise and experience from Materia Nova in this area thanks to the CATARR (Interreg) and ABBEADS (FirstDoca) projects. They helped to develop various agitation and vacuum mixing techniques. A level of TRL 3 was reached. However, if the developed reactors have shown themselves capable of covering uniformly small amounts of samples, the stirring systems cannot be applied at an industriel scale. The implementation of a new innovative barrel low pressure plasma plating must increase the quantity treated, the deposition rates-, and ensure uniformity of the coating project.
The focus of the demonstration reactor and the plasma metal plating of electrical connectors are the two main objectives of the PLAMECOTM project.
The transfer into IONICS production lines is foreseen after the completion of the PLAMECOTM project.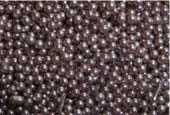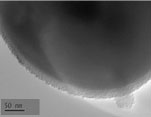 If you need more information, please contact Fabian RENAUX : info@ionics-group.com.
Project Partners:
Materia Nova, IONICS
The project is co-financed by the Walloon Research Administration, DGO6.